08 Dec

Toms River Office Cleaning – Start the New Year Sparkling Clean

Are end of the year deadlines preventing your business from doing a proper office cleaning? Don't let a busy schedule get in the way of your office's aesthetics and employee's health. Throughout the year dirt and grime build up on carpets, flooring, windows, and tile. A deep clean at the end of the year can go a long way. Outsourcing Toms River office cleaning can keep your office healthy and beautiful while you focus on your work.
A Dirty Office Can Make You Feel as Dirty as It Looks
Dust, dirt, and lint accumulate throughout the year on office carpets. The carpet's purpose is to work as a filter, collecting this material so that it doesn't collect on you. When a carpet hasn't been properly cleaned, it's ability to keep particles out of the air is weakened. This results in allergens and bacteria floating around in the air, making you more likely to feel sick.
Using hot water extraction on carpets penetrates deep, removing all particles and odors. If you don't have time to dry off carpets, using an encapsulation method for office cleaning also works well. This method does not use as much liquid to get the job done.
Mold and grime build up on tile can also negatively affect health. Commercial office cleaning companies have professional cleaning solutions to break down grime and leave your bathrooms sparkling. Cleaners personnel can also use a  protective sealant to prevent buildup in the future. By maintaining your office's floors and carpets at the end of the year, you can guarantee a clean and healthy new year.
Office Cleaning Could Actually Save You Money
Have you ever walked into a business with scuffed flooring, stained upholstery, and dust in the air? Chances are you didn't have a very positive experience there. Cleanliness is more than just a chore to please the office neat-freaks.
A tidy office exudes professionalism. When someone walks into a business they are looking for people who care about their work. Nothing says "I don't care" more than an unsanitary and disheveled workplace. The appearance of an office could mean the difference between keeping and losing a client.
A unkept outward appearance can prevent customers and clients from walking into a business in the first place. Over the course of a year, a company's windows can become extremely smudged and cloudy. A professional cleaner ensures spotless windows and a welcoming appearance for your office.

Office Cleaning Keeps Employees Happy
Employees are also affected by office cleaning. If an employee goes to work every day sniffling and sneezing from dusty carpets, they will be less productive. Allergies can lower employee morale and reduce the amount of energy they put into their work. Employees also want to be able to look out clean windows from inside their tidy workspace.
An employee working in a pristine office building is more likely to take pride in their work than someone  working in a messy office. Freshly waxed floors and a clean bathroom can go a long way in employee satisfaction. Cleanliness may seem insignificant, but a spotless workplace is more likely to have satisfied employees.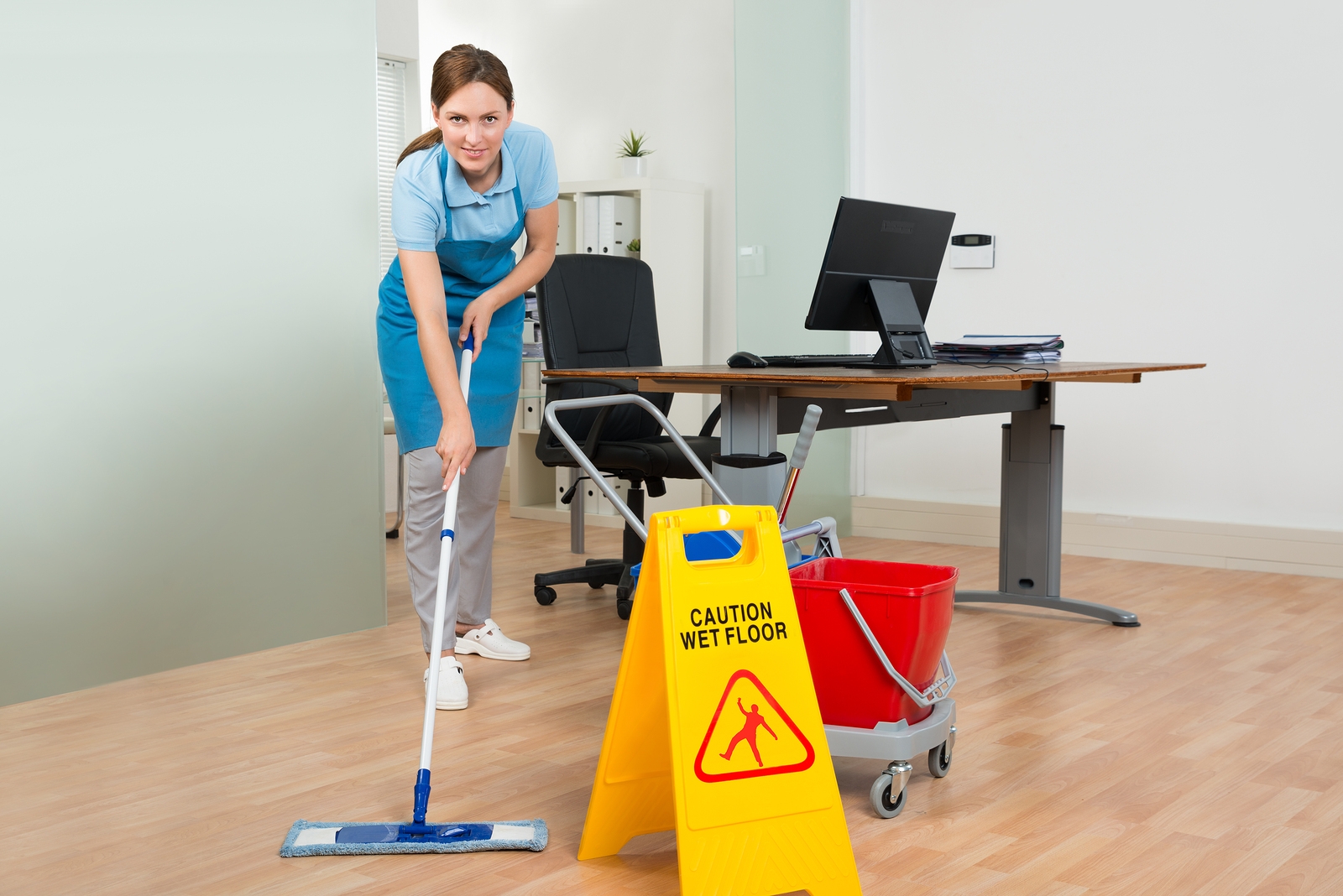 Always Immaculate: The Solution for Toms River Office Cleaning
Always Immaculate Toms River office cleaning services are perfect for maintaining a sparkling workplace. They provide services for everything from tile and grout to window cleaning. Whether you are looking to buff and wax the flooring or scrub down the tiling, the highly trained staff will work tirelessly to deliver.
With 20 years of experience and IICRC certification, Always Immaculate is a professional powerhouse. If you have been putting off office cleaning and want to end the year in the right way, contact Always Immaculate today.