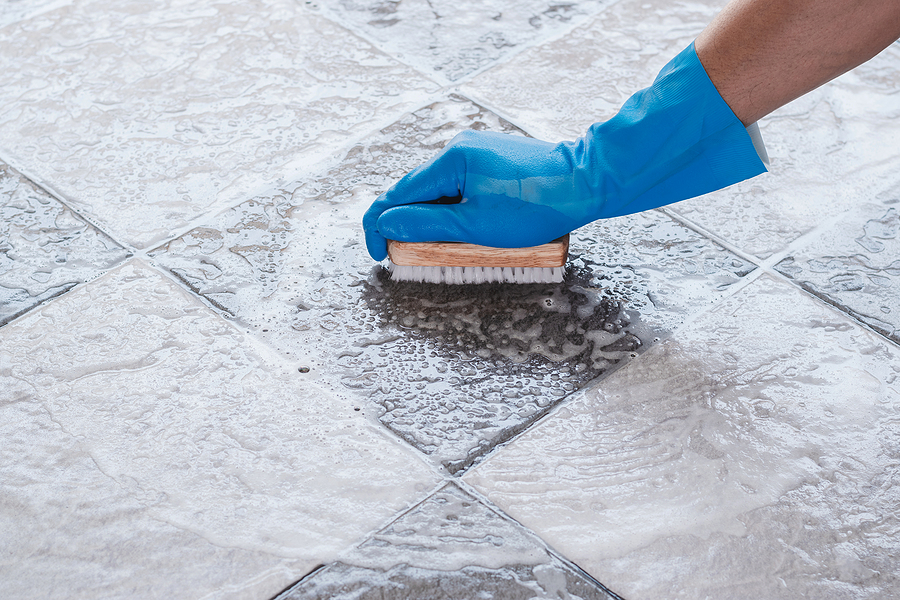 10 Oct

Everything You Need to Know About Tile and Grout Cleaning in NJ

Dirty grout on ceramic, porcelain, or stone floors can make your floors look old and flush. Take pride in making your grout look as good as new with professional tile and grout cleaning in NJ. Not sure it's worth the cost or concern? Let's review everything you need to know in order to clear things up.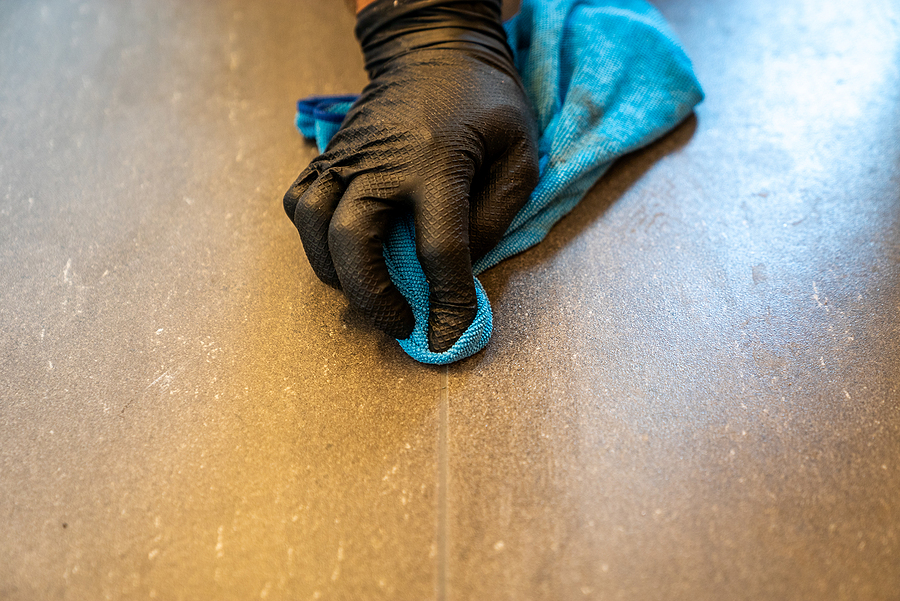 DIY Isn't Worth It
Right away, you may think to yourself: "why hire a professional when I can do it myself?" Sure, you can give tile and grout cleaning a try. However, if you want a thorough clean while allowing yourself to focus on other tasks, hiring a professional is the way to go. There are many home cleaning chores that you can accomplish yourself like dusting or vacuuming. Tile and grout surfaces, on the other hand, are most prone to spills, germs, and soiling. For this reason, tile and grout surfaces not only get dingy over time but also can become breeding grounds for harmful allergens and microorganisms. Skilled professionals can clean, repair, and rejuvenate your tile flooring while you enjoy the benefits.
Long-Lasting Floors
If you want your tile and grout flooring to last, it needs to be kept clean. Dirt and grime can ruin the seal on the tiles and eventually make their way all the way through. Replacing tile flooring will prove to be a significant investment; avoid that investment with professional tile and grout cleaning in NJ.
Replacing tile flooring not only costs money; it costs time as well. Materials must be removed and disposed of. In some cases, the subfloor might have to be repaired or replaced as well. After all that, new tiles must be put in place, grout must be installed, and then the grout needs time to cure. This can be a very lengthy process, and the room will be inaccessible for the duration of it. Enlisting the help of professionals can help ensure your tile floors last longer, and allow you to avoid the cost of installing a new one.
Clean Floors are Healthy Floors
Think about it: which locations in your house have tile and grout flooring? The most common answer is the kitchen and bathroom. With food and waste prevalent in these typically damp locations, it is extremely easy for germs and fungi to grow. As a result, the growing bacteria and fungi may make you feel sick or produce unsettling odors. If you want your kitchen and bathroom floors to be bacteria and fungus-free, hiring tile and grout cleaning professionals in NJ is definitely your best bet.
If you try to clean them yourself, it will become an uphill battle to completely eliminate germs and fungi once they've established themselves on your floors. They may be hiding in little nooks and crannies, making complete removal difficult. Save yourself the struggle and keep your floors healthy with help from the pros.
Floor Appeal
Your tile and grout floors are an essential aesthetic aspect of your home that you want to be able to show off. When they become dirty, they can make a poor impression on guests. In order to keep your tile floors clean and looking their best, hire a professional tile and grout cleaning service. Sure, you can use a mop to clean the floor, but the grout may become unclean since dirty mop water will seep into it. The pros can make your grout appear how it should and do so more effectively with their specialized equipment

Ready For Professional Tile and Grout Cleaning in NJ?
Always Immaculate has the right tools and expert staff you need to keep your tile and grout looking like new. Our experienced technicians use a variety of solutions to break down soil particles in your grout and suspend it so our truck-mounted system can easily flush and extract all the dirt. Whether you just need your tile and grout cleaned or perhaps you have carpets or upholstery that need cleaning too, Always Immaculate will keep your flooring quite simple: always immaculate. Contact us today!