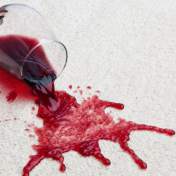 24 Sep

Should I Have My Carpets Cleaned or Buy New Ones?

If you're a homeowner, the list of expenses and maintenance projects can sometimes seem endless. This is especially true if you're undertaking renovations, or have moved into a fixer-upper. You've got the paint, siding, fixtures, windows, heating and cooling systems—and on top of everything else, the carpets!

Should you spend hundreds of dollars on a professional to have your carpets cleaned, or should you tear out the old stuff and start fresh? The answer to this question depends on a few important factors. New carpet can improve quality of life and increase the value of your home, but it's not always practical or even necessary. Here are some things to consider if you're undecided.

Color and pile

The most popular styles and colors of carpet have changed drastically in the past few decades. We've all been inside a house that was built in the 1970s and still has the original burnt-orange plush carpet. Even newer carpets come in a variety of different types.

Is the existing carpet too formal for you? Would you prefer a shorter pile, a different weave or a more contemporary color? If so, you may want to forgo professional carpet cleaning and put the money towards new carpets. The cost (including installation) will eclipse that of professional cleaning (many times over), but you may enjoy your home a whole lot more. New carpet is also an attractive option if you're thinking about selling your house in the near future. The increased valuation will offset (or eliminate) the cost of the carpet and help you sell faster.

Stains, burns and other imperfections

Some carpets have imperfections that stand the test of time, even after professional cleaners have tried to remove them. These include major spills that were neglected or improperly treated, burns, and general wear-and-tear.

If your carpet has stains that won't come out, getting an estimate for new carpet can give you something to consider. However, if you've never tried professional carpet cleaning (and you're happy with your carpet apart from the imperfections), you might find the cost of a professional to have your carpets cleaned low enough to warrant giving it a try. Many homeowners are amazed at the difference a good carpet cleaning can make. Could it be that you don't have to spend thousands on new carpet after all?

Age

All carpet has a lifespan, and even modern stain-resistant carpets don't last forever. If you're buying an older home, be sure to find out when the carpet was installed, and if possible, what the cost was. Sometimes new carpet goes a long way toward refreshing an interior space and making it your own—not to mention increasing the attractiveness of your home in the event you ever wish to sell. A professional carpet cleaner is a handy person to ask. Is it worth cleaning my twenty-year old carpet, or should I consider starting over? Some carpets are still in great shape, and giving them a professional cleaning can work wonders at a much lower cost. A qualified carpet cleaner should have your best interests in mind and give it to you straight.

Allergies

If you or members of your family have serious allergies, don't forget the important role you carpet can play. Carpet acts as an air filter, collecting airborne particles that can include allergens. If your carpet is very old, or hasn't been cleaned in a very long time, both professional cleaning and new carpet can have a positive impact on your family's health.

So…to clean or not to clean?

Overall, deciding between professional cleaning and new carpet comes down to your specific needs, goals and budget. Many homeowners find that a professional to have your carpets cleaned eliminates the desire for new carpet, while others have reached the end of the line with their old carpets and are ready to move on.

Questions, comments, insights? We'd love to hear from you. Please leave your comments in the box below, or contact us.