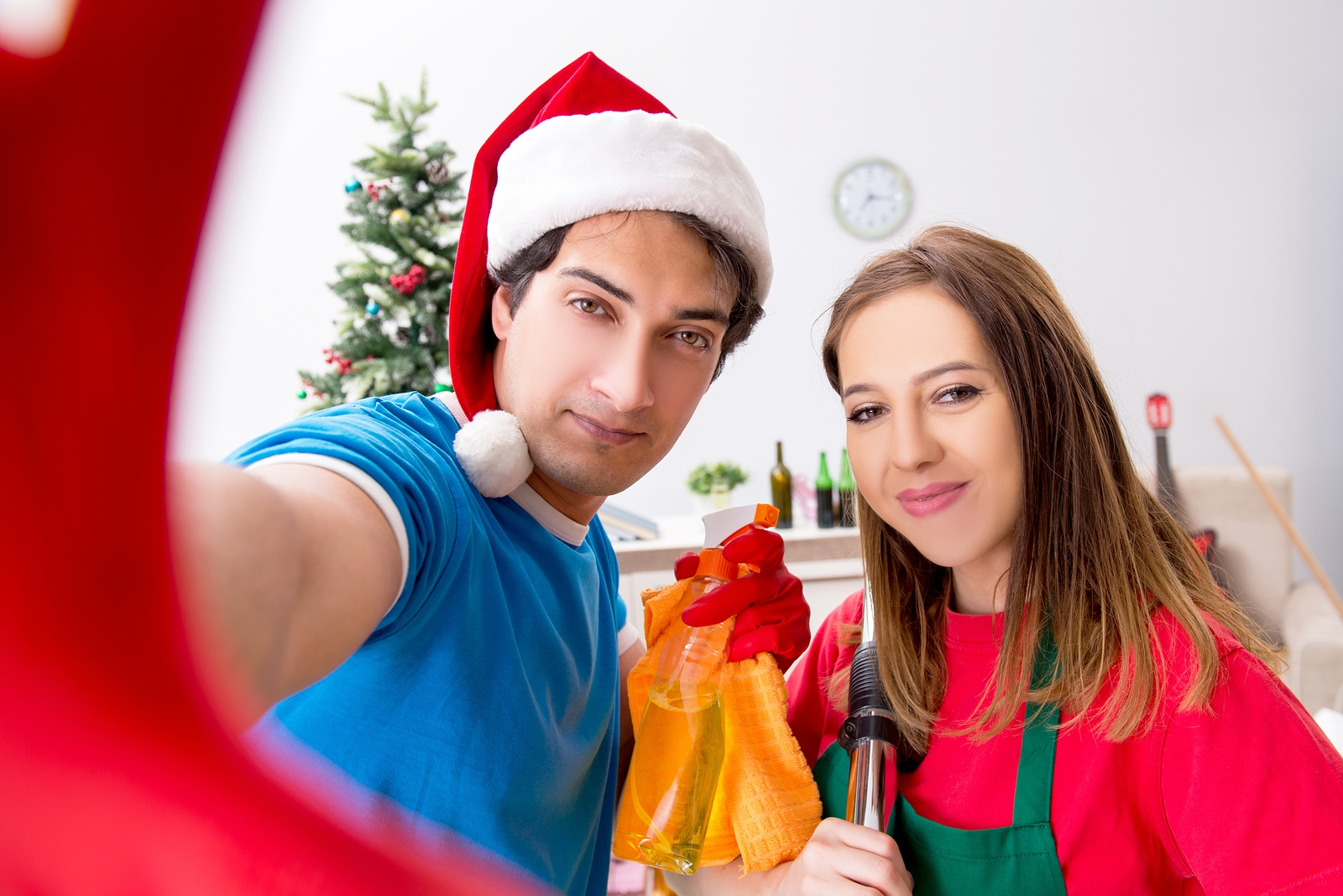 10 Jan

Hiring a Professional Cleaning Service for Post-Holiday Cleanup

The holidays have come and gone. The tree is down and the decorations are put away but remnants of the holiday linger. With all the cooking, wrapping and entertaining, your home is probably in need of a thorough cleaning. If the thought of tackling this project has you overwhelmed, you might want to hire a professional cleaning service. They will get your house back in order quickly and efficiently, while you relax.
Routine Housekeeping
After the hustle and bustle of the holidays, even the everyday chores can be more than you want to deal with. You're back-to-work and after-school activities have started back up, keeping you busy all week long. With the first festivity-free weekend in sight, do you really want to spend the whole time dusting, vacuuming and cleaning the kitchen and the bathrooms? Probably not.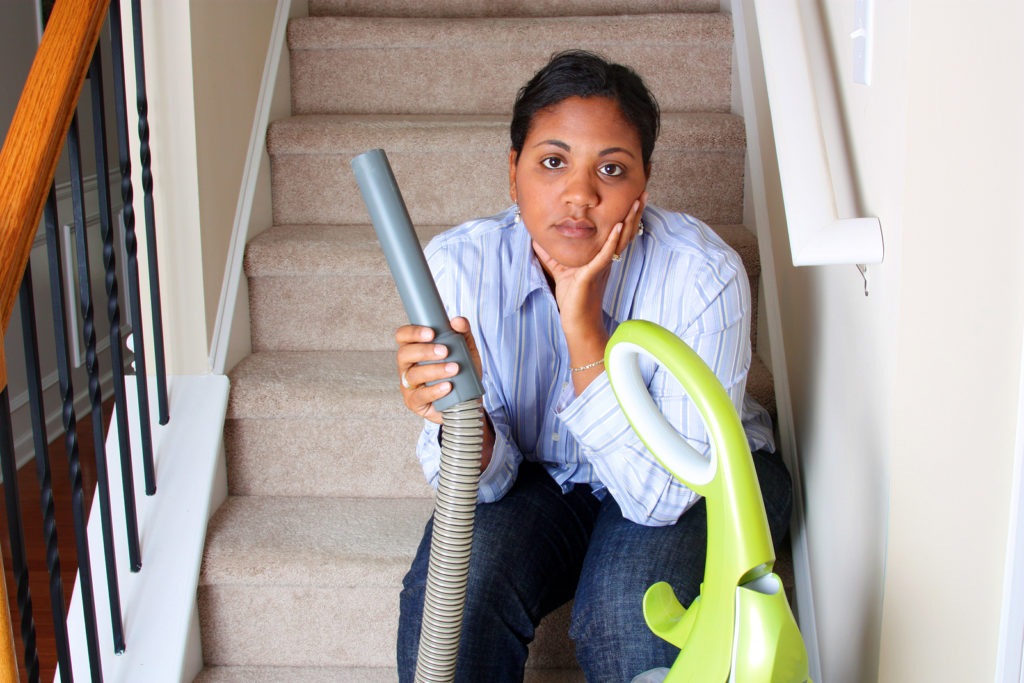 If you hire a professional cleaning service, they can take care of all those routine tasks for you. They will cross them all off your to-do list in significantly less time than it would take for you to do the tasks yourself.
Carpet Cleaning
Your carpet can really take a beating during the holidays. The stream of guests starts at Thanksgiving and doesn't end until after ringing in the new year. The normal dirt and debris tracked by in by all this foot traffic can be bad enough. With whatever nasty weather Mother Nature delivers and the remnants of the holiday feast leaving their mark, your carpets will need more than spot cleaning and vacuuming.

A professional cleaning service will have the proper equipment to deep clean your carpets, leaving them fresh and clean. This will also prevent dirt and stains from getting ground into the carpet, making it more difficult to remove later on.
Upholstery Cleaning
Your carpets aren't the only things subject to dirt and stains during the holidays. More than likely there is a least a stain or two on your upholstered furniture. Maybe little Johnnie forgot to use his napkin and wiped his hands on his pants instead, leaving cranberry sauce and gravy stains everywhere he sat. Or he jumped on Aunt Helen's lap, causing a bit of red wine to splash on to the sofa. However it happened, you'll need to have the upholstery cleaned.
If it's only a few small spots, you may be tempted to try cleaning them yourself. However, with all the different fabrics and various store-bought up cleaners, DIY upholstery cleaning can result in an expensive disaster. A professional cleaning service will know which type of cleaner will be safe and effective on your specific upholstery. Also, having the entire piece of furniture cleaned will remove unseen dirt and odors as well.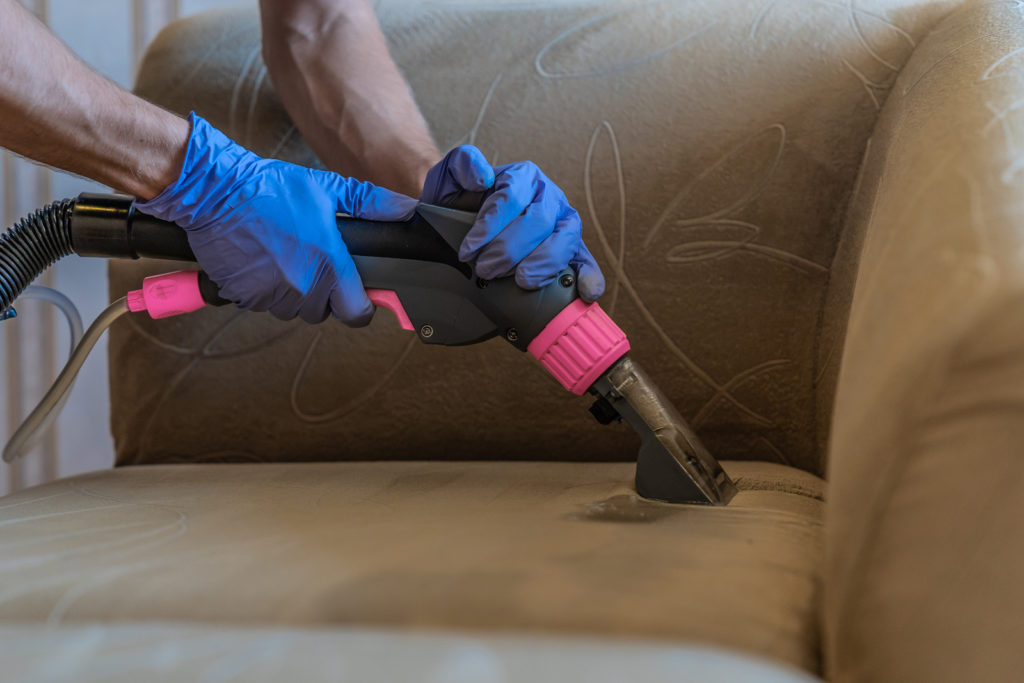 Hire a Professional Cleaning Service to Kickoff the New Year

Many homeowners scoff at the idea of hiring a professional cleaning service. They either think it will be too expensive or they will have to commit to using the cleaning service on a regular basis. This simply isn't true. You can have a cleaning service come to your home just once or as often as you like. You can also pick and choose the services you want to use.

Having a professional cleaning service take care of post-holiday cleaning may cost more than doing it yourself, but you will get a complete and thorough cleaning without breaking a sweat. Doesn't that sound like a great way to reward yourself after all the hard work you put in getting ready for the holidays?

Treat yourself and let Always Immaculate take care of the post-holiday cleaning for you. We take pride in delivering a courteous and professional experience, from our customer service team right down to the cleaning professionals who visit your home.

We offer a variety of home cleaning services including floors, carpets, windows and more. We also provide a free on-site consultation so that you can inform our team of your specific cleaning needs. With over 20 years of experience, we can ensure your home will be ready for the holiday season. Contact us today to schedule an appointment!