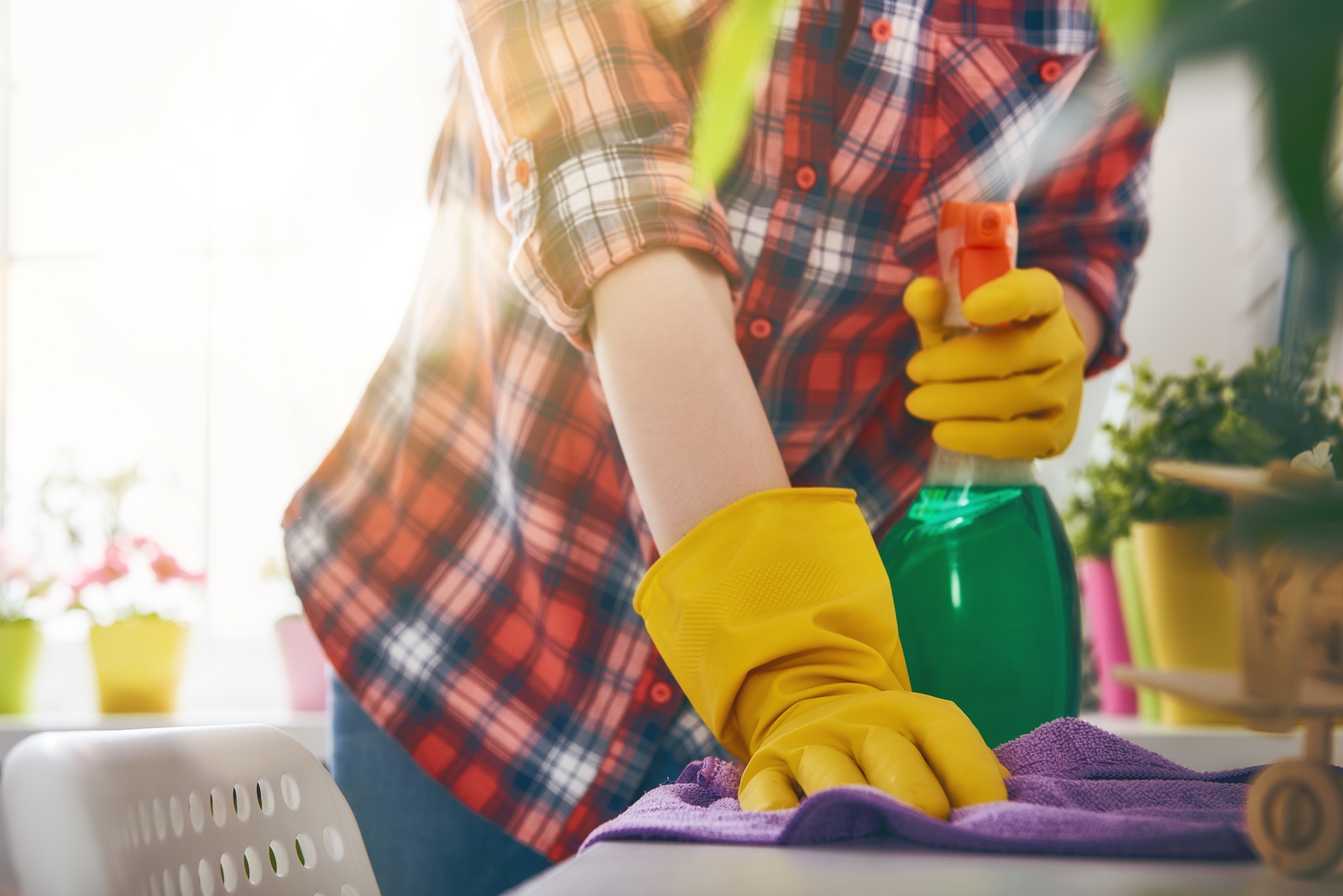 08 Sep

Cleaning Ideas to Add to Your Fall Checklist

As we near the end of summer, everyone starts to get back to their daily routine. Kids are back in school, adults are back from vacation, and we all settle in and put our noses to the grindstone as we prepare for winter. When it comes to their house, most people do a fall clean up around the outside. However, it's equally important to do a fall clean up inside your house as well. If you're wondering what that entails, here are some fall cleaning ideas you can add to your checklist.
Clean Windows and Walls from Top to Bottom
Our homes are prone to a lot of dust and dirt buildup in the summer. During those hot summer days, we have our homes sealed to keep the cool air in. Whether you have window units or central air, the buildup of dust and debris gets pushed all around your home. Plus, summer means a lot of outdoor activities and fun. You and your family will likely track in more dirt, grass, or sand than you had in the spring or winter months. All of this collects on your floors, baseboards, walls, curtains, and windows.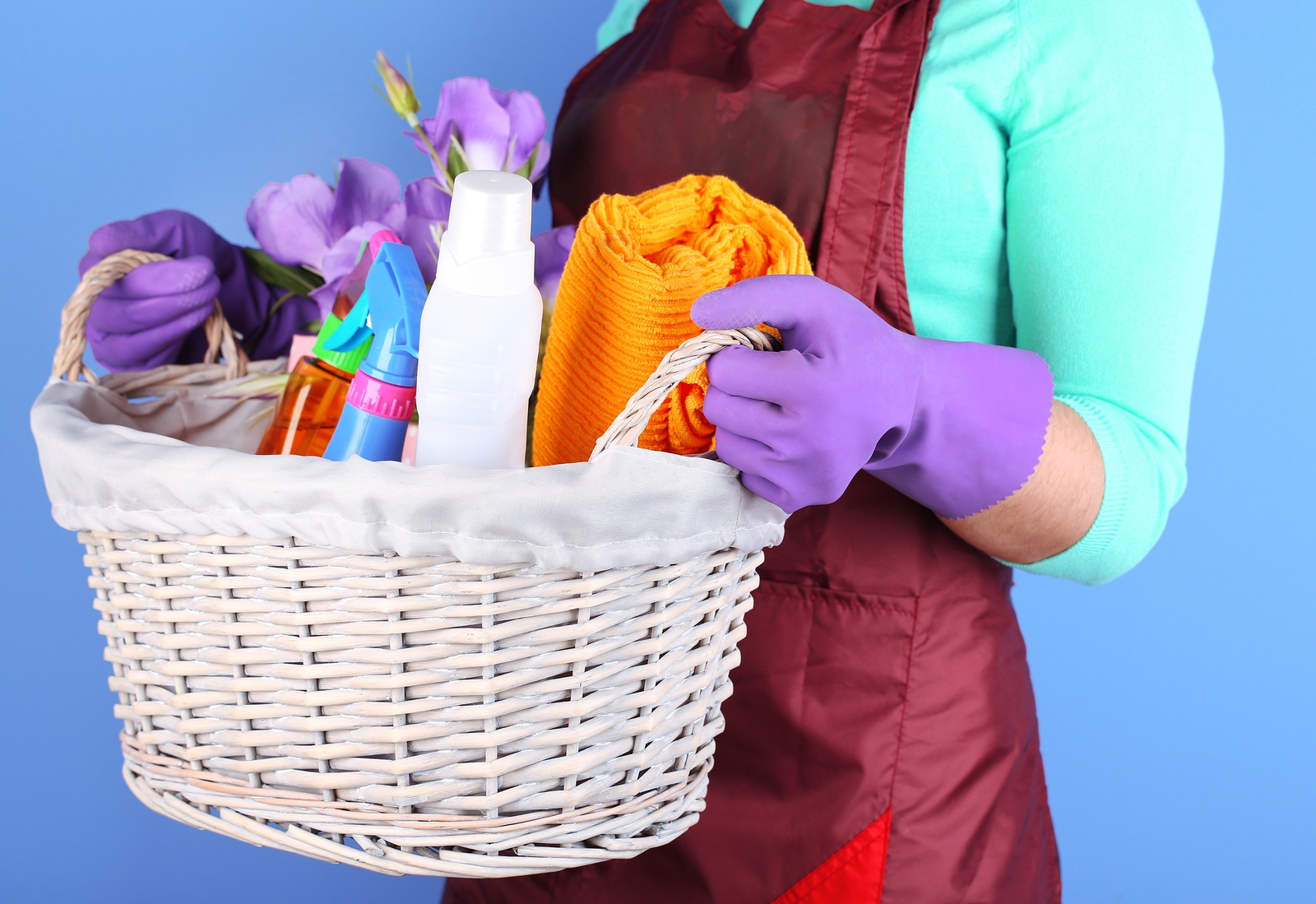 Take some glass cleaner to your windows to make them sparkle again. Vacuum, dust, or wash your window coverings from top to bottom. When you've done that, be sure to clean the floor in order to get any dirt that may have fallen in the process.
Repeat this process for your walls as well. It may seem silly to wash a wall, but they can get just as dirty as your floors do. It will also help you get rid of existing cobwebs and prevent new ones from forming. Take care when washing your walls, though – too much cleaner may strip your paint. Check your paint manufacturer's recommended cleaning method.
Spend a Little Extra Time in the Kitchen
One of the best cleaning ideas for fall is to spend a little extra time in your kitchen. When precipitation increases and the temperatures start to drop ants, spiders, beetles, and roaches, as well as small rodents like mice, may try to escape the elements by taking refuge in your home. They will take a special liking to your kitchen if there are stray crumbs, drippings, and residue from previous meals.
Prevent a possible infestation by taking this time to thoroughly clean your kitchen. Clean the counters, floors, and baseboards. Vacuum or wipe inside and on top of the cupboards, around the trash can, and the fridge. You may want to pull the fridge away from the wall as well, and gently vacuum the dust off its condenser coils.
Deep Clean Carpets and Furniture
The end of September and beginning of October is a popular time to have your carpets professionally cleaned. Temperatures around that time of year tend to still be warmer, which aids the drying process. The deep clean will get out all the dirt that collected in the fibers during the summer, which will give your carpets new life going into the steadily approaching holiday season. It will also remove any sand that got tracked in after visits to the beach. Getting your carpet cleaned can also help keep allergies under control.
Vacuuming and spot cleaning furniture upholstery and cushions are also among the recommended fall cleaning ideas. Dust, dirt, and hair build up over time, especially on chairs and couches where we frequently sit. Cleaning these areas in the fall, before the heaters get turned on, will help your house be less stuffy.

Prepare for Winter
Fall is typically a good time to replace the filter on your furnace, and to buy some extras. Over time, dust and debris collect in the filter, and can restrict airflow. Your system then has to work twice as hard to effectively heat or cool your house. In addition, dirty air filters increase the amount of dust in the vents, which then gets blown around all over your house. If you notice that you or others get stuffy (without being sick) while in your house, your air filters could be the culprit.
These fall cleaning ideas should certainly be added to your list of to-dos. If you like the sound of them, but find that you don't have the time or motivation to do all this yourself, don't worry! Always Immaculate is here to help. We're a full-scale cleaning service powered by an experienced team that will get the job done to your satisfaction. Take a look at our services to see what we can do for your home, or contact us today to schedule your free in-home consultation.